This week, the queens still in the running had to improvise popstars through a major Maxi Challenge and a final parade dedicated to the great Mylène Farmer. An eventful, symbolic and surprising episode that we watched well surrounded.
Breaking the routine sometimes feels good. Rather than watch the latest installment of Drag Race France slumped on my sofa with Lay's at hand – the "summer body", it's overrated -, I went to Chez Mylène, a bar located on the banks of the Seine, a few steps from the Place de la Bastille. A particularly gay haunt, in the sense that the clientele (and some of the servers judging by my gaydar a priori functional) is 85% made up of men who love men. It was there that an open-air screening of the fifth episode was organised, on the terrace below. In the presence of Queens Kam Hugh and Paloma, please.
Read also :
Between connoisseurs (or almost)
Arrived around 7 p.m. with my friend Thomas, we first had two pints of beer before the festivities began. As an indication, the price of 50cL of blonde is 9 euros, which is rather homophobic in my opinion, but that is not the question. Shortly after our installation at a table not at all well located – we are told that we should have called to reserve, oops –, Kam Hugh and Paloma arrive, perched on their oversized heels.
After a beat, Kam grabs the microphone to make a brief introduction, not without slipping a small spade at his unfair elimination the previous week. The episode starts. Because a raised table and a fairly high plant block my field of vision, I am forced to stand up, a few meters from the television broadcasting Drag Race France. Fans are silent, eyes glued to the screen, while non-aficionados continue to enjoy their afterwork in complete relaxation.
This week's chapter kicks off with the Mini Challenge: a make-up challenge orchestrated by queer YouTuber Anthonin. Whatever we think of the character, it is still nice to see that Drag Race France does not shun influencers from the networks in its desire to promote the LGBTQI+ community. So far, the choice of guests has been rather well done, in the sense that the show is trying to lure several generations through its guests. Well, the challenge turns out to be rather disappointing, but fortunately it passes quickly to make way for today's Maxi Challenge.
Mylene at Mylene
The last six contenders for the title must split into two groups and form their girl band. We then attend the studio sessions to record the voices, then the time has come to perform a wild dance on the stage of Drag Race France ahead of singer Shy'm and choreographer Yanis Marshall. A great show! And the clientele of the bar where I am seems to be of the same opinion if we take into account the different people who nod their heads while humming the "in my head, it goes boom boom" heady from the title. Rather calm until then, the crowd present around me begins to liven up… until getting very excited during the lip-sync final.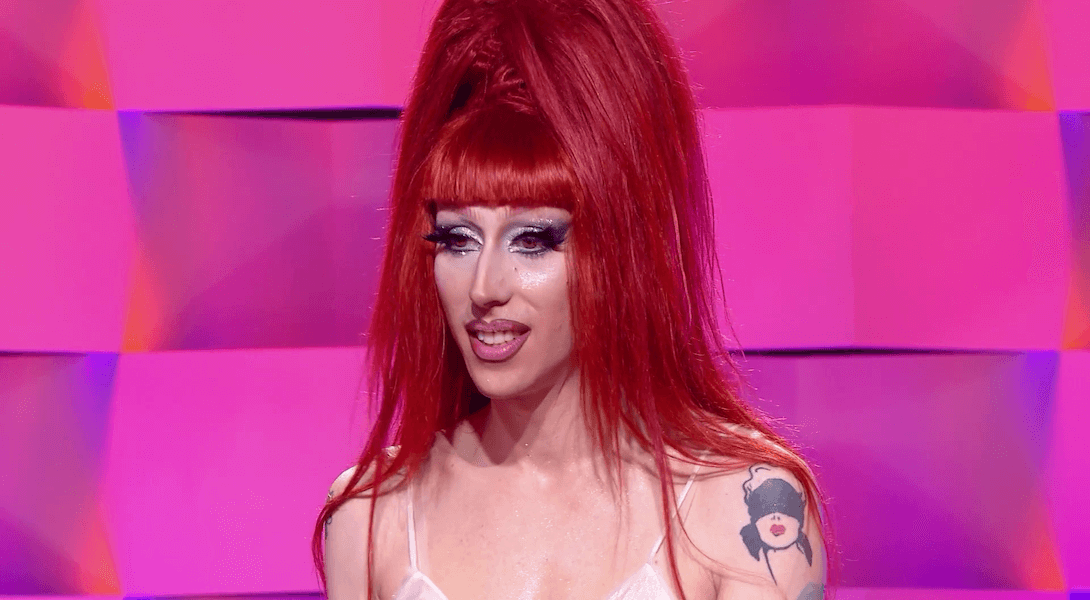 This week, Mylène Farmer is in the spotlight on the runway and I tell myself that it was a good idea to attend this show in a place called Chez Mylène. Dressed in their most beautiful tribute outfit, Paloma and Elips, the most artsy of this inaugural season, ignite the scene. Close to me, cries of encouragement burst forth. Then comes the elimination of Elips. At first, the whole bar applauds Paloma's victory. In a burst of relief or joy, some even get up from their chairs. So I think it's still incredible to be surrounded by your fellow human beings in such an atmosphere to support a queer art form shunned by the general public… now broadcast on TV. Drag Race France is to us what football is to straight people. This episode is a bit like our league 1 match, less the cries of rednecks.
As a bonus, this weekly section will still have been more committed than a lambda PSG-OM: by preparing for the parade in the work room, Lolita Banana confided in her sisters about her HIV status. The Mexican drag queen then made it her mission to convey an important message during her visit to the runway : "U=U", an abbreviation that reminds us that being undetectable – which is the case for people living with HIV on treatment – ​​means that you cannot transmit HIV to your partners. It is thus a strong moment of the episode which underlines how drag can be a very militant artistic form depending on what you want to do with it.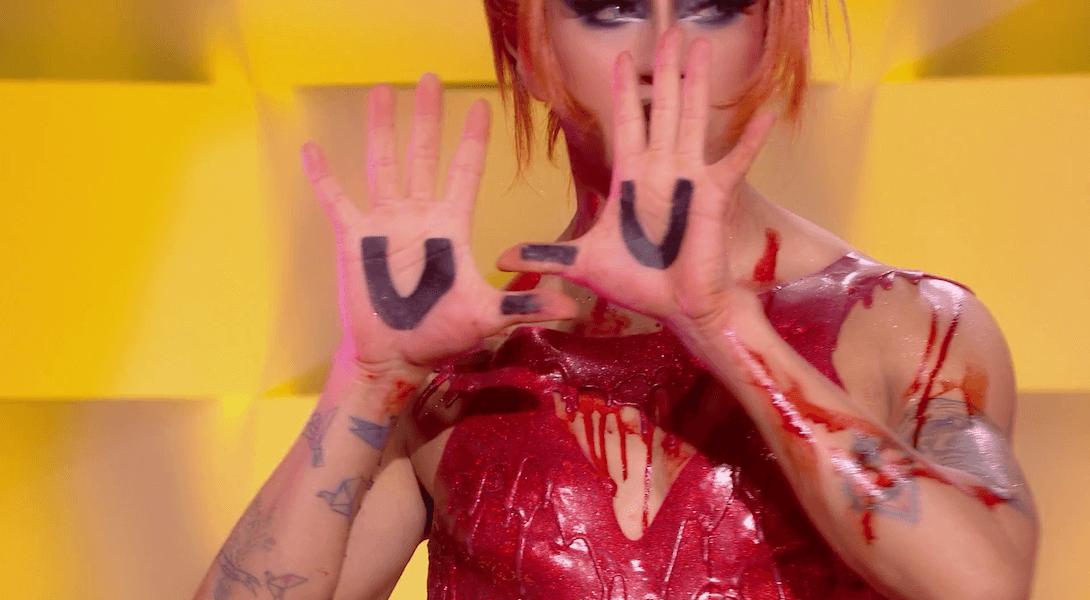 So yes, in conclusion, I will have spent more than an hour standing, sometimes on tiptoe to see the TV screen clearly – life is not always easy when you are 1m68 tall. But attending a screening of Drag Race France in such conditions, especially in the presence of participants in the show, it is still something to experience, if only for the experience. Next time I'll just think about booking a better table…
Read also :
Photo credit: France.tv Slash