Moved from Seville to FC Barcelona for 50 million euros, Jules Koundé hopes to have more success than some French central defenders who have passed through Catalonia. Eric Abidal remains the only one to have shone over time.
René Fenouillere will forever remain the pioneer. In 1903, this midfielder from La Manche, originally a physical education teacher, became at the age of 21 the first French player to wear the colors of FC Barcelona. Long before Christophe Dugarry, Emmanuel Petit, Thierry Henry or even Antoine Griezmann. Snatched from Sevilla FC against a check for 50 million euros (+ 5 million euros in bonus), Jules Koundé will perpetuate the tricolor tradition within the Blaugrana club. With the aim of doing better than the other French defenders who have passed through the Catalan ranks.
The Christanval fiasco
A mission largely at his height, given both his talent and the failures encountered by his elders. Barcelona fans, for example, could not forget Laurent Blanc's frustrating 1996-1997 season. At the time, the President had just signed a memorable Cup-Championship double with Auxerre. A half-hour discussion is enough for Johan Cruyff to convince him to join him in Barcelona. Blanc says yes to a two-year contract, but is quickly disillusioned. Barely recruited, he learns of the eviction of Cruyff and his replacement by Bobby Robson, who is not really seduced by his profile.
A complicated situation which does not prevent the future world champion from having a promising start. Faced with strong competition, he chained the matches, without being indisputable, before experiencing a disappointing end to the season, the fault of injuries and the choices of Robson who preferred to do without him for certain important appointments.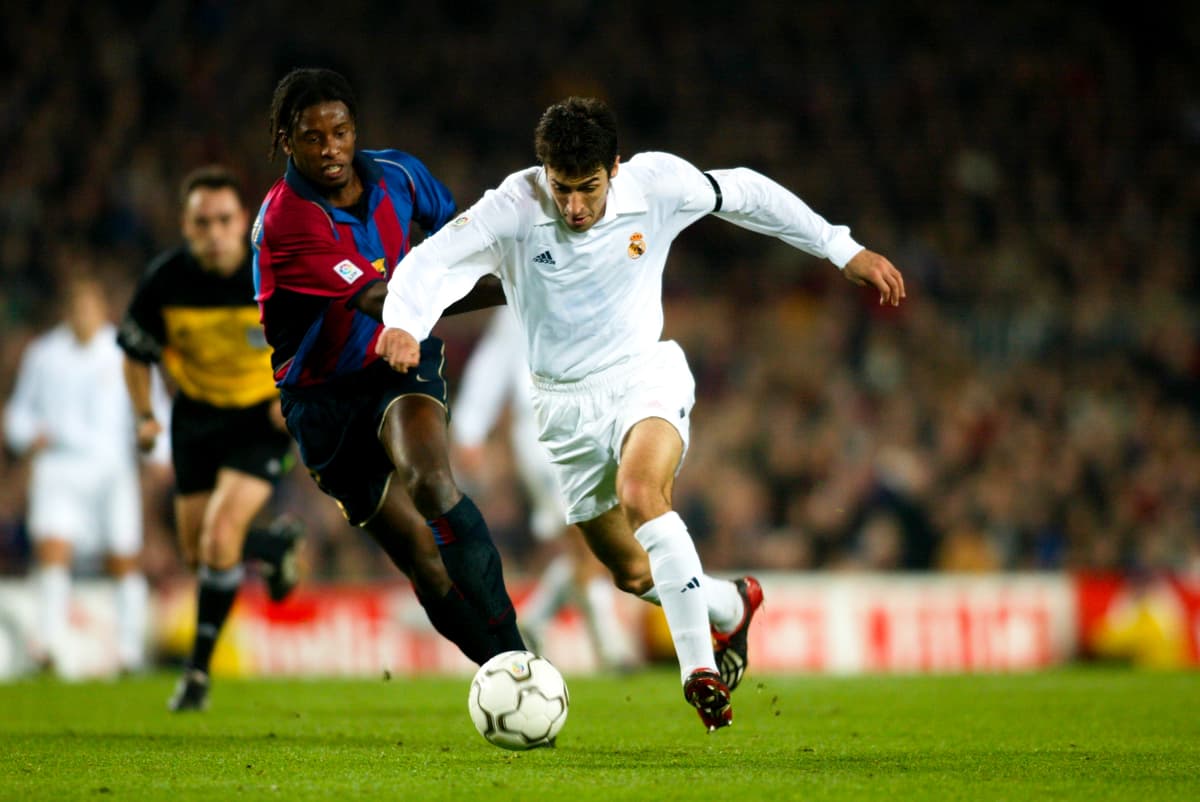 Blanc finally leaves after a year, heading to Marseille, with the Coupe des Coupes and the Spanish Cup in his luggage, but above all a taste of unfinished business. The Catalan sun smiles even less on Frédéric Déhu and Philippe Christanval. The first came in 1999 a year after being champion of France with RC Lens. For him, the adventure started well: he started as a starter in La Liga, before being injured in a derby against Espanyol. On his return from injury, rebelote. He has to go back to the infirmary and loses the confidence of Louis van Gaal. He was transferred the following summer to PSG having played only 23 games. Christanval, he arrived in 2001. Barcelona saw him as a great hope for French football and raised 17 million euros to bring him from Monaco. A huge miss. Between physical glitches and any benefits, the former resident of the INF Clairefontaine remains two years but does not seduce anyone.
Thuram's disappointment, Abidal's success
Many still consider him one of the worst signings in Barca's history. The passage of Lilian Thuram also looks like a casting error. In 2006, he chose to leave Juve, demoted to D2 in the Calcio match-fixing affair, for a new ambitious challenge. Problem, Carles Puyol and Rafa Marquez are essential behind. Weighed down by injuries, Thuram had to settle for a substitute role until his departure and retirement in 2008, when he was diagnosed with a heart defect when he hoped to bounce back to PSG. Eric Abidal can conversely boast of having succeeded at Barça. And not just a little. The number 22 is part of this generation of double European champions in 2009 then 2011. After a liver transplant in 2012, he returned to competition more than a year later, commanding the respect of his teammates and supporters. In June 2013, he left as a quasi-hero.
Before finding himself later at the heart of a controversy, and in the sights of justice, for alleged irregularities around the liver transplant that had saved him from a tumor, and a suspicion of organ purchase illegal. Jérémy Mathieu left a much less striking memory in Catalonia. It was reluctantly that the former Sochalien agreed to join Lionel Messi and his gang in 2014. "I didn't want to go to Barça, he said last year in the columns of L'Equipe. When the club asked, I was captain at Valencia, I enjoyed my life there and I wondered: am I going to polish the bench in Barcelona? His versatility and consistency still allow him to play 90 matches between 2014 and 2017, and to copiously fill his record with a Champions League, a European Super Cup, a Club World Cup, two Liga, two European Cups. King and a Spanish Super Cup.
Two years of happiness for Umtiti
Not to mention the middle finger addressed to the PSG players on an evening of comeback in the Champions League… For Samuel Umtiti, leaving OL for Barcelona was first of all a success: 43 matches in all competitions for his debut in 2016-2017, 40 the following season. His adaptation is going perfectly and he is then well on his way to raising the level of the French at Barça. Until the summer of 2018. The euphoria of the world title won with the Blues in Russia gives way to a brutal observation: his body no longer follows. The infernal spiral is launched: he gradually leaves the eleven, connects the physical galleys and is nothing more than a shadow of himself. Aligned only once by Xavi last season, he is now looking for a way out to finally relaunch his career. Leaving is the choice made by Clément Lenglet.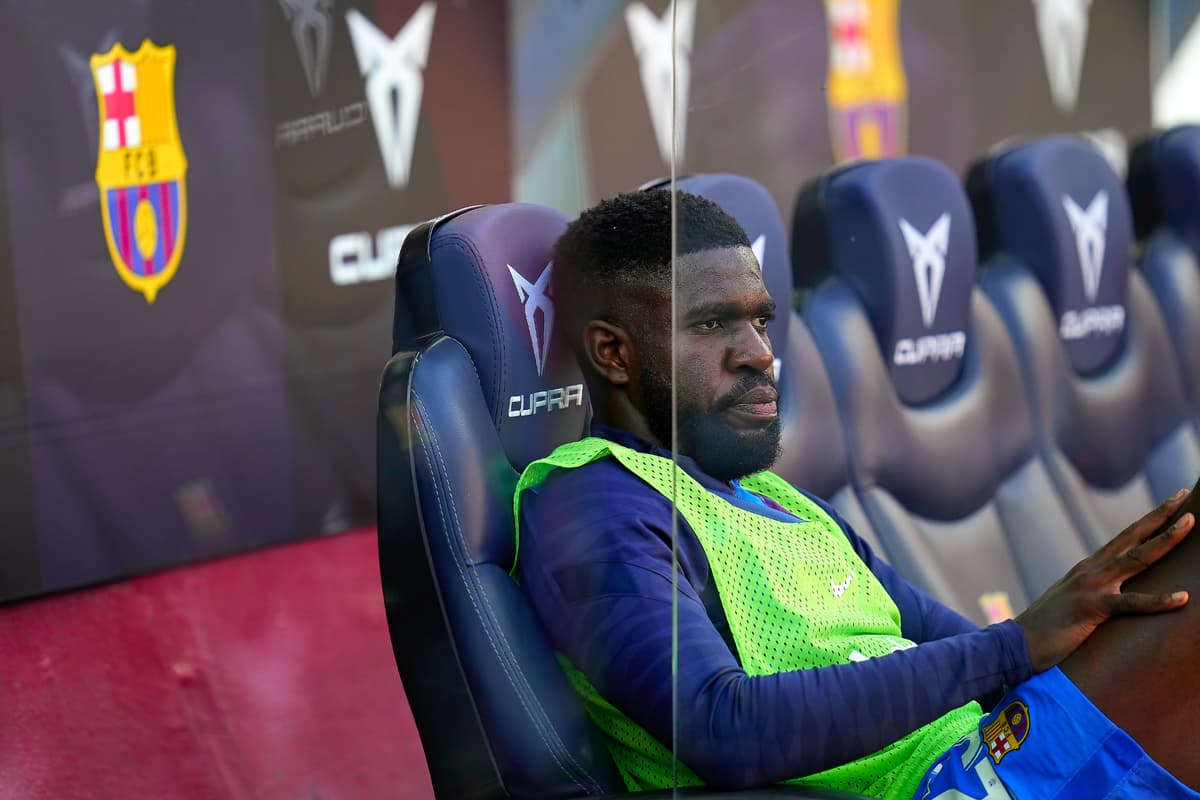 Also in lack of playing time, the French international spun in early July on loan to Tottenham. Essential under Ernesto Valverde, his status deteriorated under Ronald Koeman, and the arrival of Xavi in ​​November did not help matters. On the contrary. Deemed too feverish, guilty of avoidable errors… he mentally plunged and can only hope to find his best level in London with Antonio Conte. This is the pattern Lucas Digne followed when he joined Everton in 2018 after two very mixed years at Barça, where he failed to establish himself in the left lane, blocked by the manager Jordi Alba. . Jean-Clair Todibo has played even less: only five appearances in the Blaugrana jersey. After refusing to turn pro in Toulouse, he went to Barcelona in the last hours of the 2019 winter transfer window for compensation of between one and two million euros. But the step is too high.
While he is presented when he signs as "one of the most remarkable promises in European football", he immediately waxes the bench or is sent to the stands. "It sucks to go to Barcelona and not play. I'd rather wear the Sedan shirt and play than go to Barcelona and not play The presentation in Barcelona is madness, but I don't I only played five games, it's bogus in real life," he later told L'Equipe. He is now having fun at OGC Nice.